Lori Huang, PharmD, MBA
Vice President, Clinical Affairs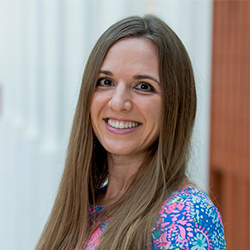 Lori is a highly accomplished bio-pharmaceutical professional with 13+ years of cross-functional experience in biotech, pharmaceutical and hospital industries. Her expertise in clinical development and precision in operations have allowed her to develop innovative solutions and forge strategic partnerships. With a strong commitment to excellence, she is dedicated to utilizing her data analysis skills to make a significant impact in the field of healthcare and drive the successful commercialization of groundbreaking therapies.
Lori received her Bachelors in Science degree in biology and music from South Dakota State University, PharmD from Wingate University, PGY1 General and PGY2 Critical Care Residency from The Nebraska Medical Center, and MBA from The University of Michigan Ross School of Business.